ISO 9001 : 2000 Certified Company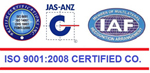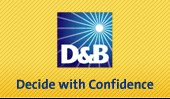 ROHIN STONE IMPEX is one among the leading manufacturer, exporter and importer of Gemstone Products i.e. Precious and Semiprecious Stone Artifacts, Tiles & Slabs, Mosaics, Gem Stone Furniture, Counter/Kitchen/Table Tops, Jacuzzis and Sinks etc.
ROHIN STONE IMPEX is a life member of All India Granite & Stone Association (AIGSA ) Bangalore, Karnataka The principal objective of the association is promotion of the Natural Stone Industry to the benefit of its members and the Nation. The association endeavors to act as a bridge between Industry and the Government in bringing constant improvement in mineral regulation, policies, processes, systems and procedures. Centre for Development of Stones (CDOS), Jaipur Rajasthan. is an autonomous organisation promoted by Government of Rajasthan and Rajasthan State Industrial Development & Investment Corporation Ltd. (RIICO).
ROHIN STONE IMPEX have been participating 2 Trade Shows in India and 1-2 Trade Shows in the world. The most regular trade show participation is Marmomacc, Verona, Italy since 2007.
Product Range
The range includes Semi Precious Stone Overlays, Semi Precious Stones in Epoxy Resin, Inlays and Overlay-Inlay Figures and Consumer Specified Semi Precious Stone Designer Table Tops along with Tiles, Slabs, Counter Tops, Liners, Floorings, Wall Cladding, Designer Items (i.e. Sceneries, Lamp Shades, Sinks, Fire Place, Vases and much more).
PROCESS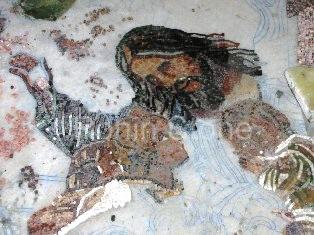 The art of giving shape to stones, work begins by careful planning of designs and setting the color patterns. The craftsman use the tools that are much the same used in the Mughal period. A floral or geometrical piece is cut out and placed on a marble surface. It is outlined with a scribe and then the marble is carefully carved out using a steel chisel. A careful selection of various shades of stones and shells is used to give the right gradation and shading to the designs. The selected stones are shaped with the help of especially made emery wheels. Each part of the design is shaped individually, which requires a lot of patience. The stones are then set in the chiseled indentations with an adhesive that is a mixture of 19 different ingredients. The articles are then hand polished and waxed. The whole process calls for sharp, dexterous hands, patience and high accuracy.